2008 Wrap Up - Montreal Days 9, 10, 11
I originally started writing this article Oct 28. The original intro read: The last two full days in Montreal. I'm going to miss this place.

It's about 3:30am local time as I write this. Turtle and the folks we are staying with haven't gotten back from the bar yet. I don't want to go to sleep because I know once I do, when I get up it'll all be about getting ready to fly back. I feel like I'm the inverse of the kid getting up early hoping Christmas will come sooner. The later I go to bed, the longer Montreal will last.

Yesterday I woke up, walked 10 minutes, and found myself at Percival Molson Stadium. Which coincidentally was where my Winnipeg Blue Bombers were in town to face the Alouettes. The Al's games are always sold out, but I found a scalper who was nice enough to sell me a ticket for less then face value, and I found myself in the stands.
Amusingly enough there was a couple next to me who took the train in from Moncton NB to catch the game as well. The others around me groaned as soon as I started cheering when the Al's fumbled on the opening kick off.

Rather then recapping the game, which TSN does so well here, I'll just move on to the walk home where I listened to this little kid ask his father "Daddy, who lost the Alouettes the game? Was it the defense? Was it Calvio? (the QB)" I just bit my lip and kept walking with a smile on my face.

I walked past the Mount-Royal drum circle.

~~~
At that point Daria and company got back, so I went back to hanging out, and never found the time to pick up the article until now.
~~~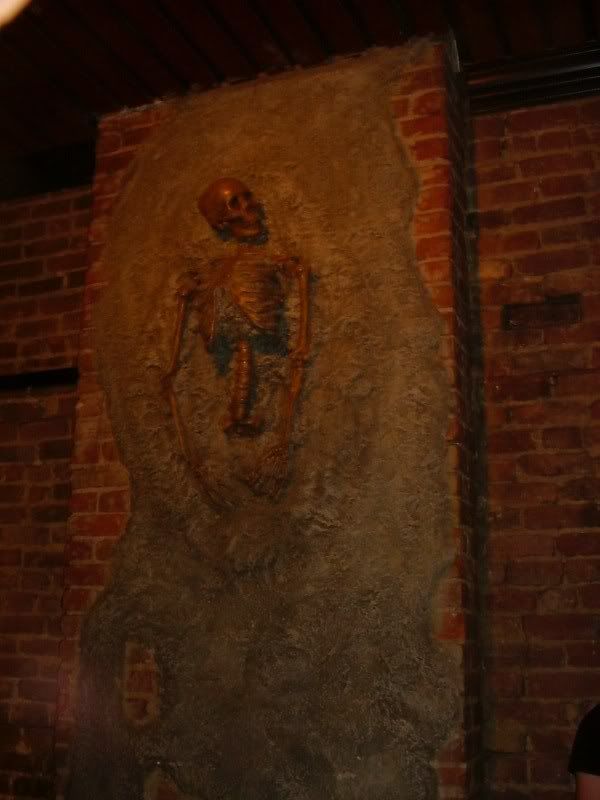 That Mount-Royal drum circle has haunted me in all the right ways for the last several months. Close to 100 people banging away on various percussion tools, guitars, different wind instruments. You can hear their music from over kilometer away, and it calls to me.  After the sun went down I walked back to the apartment to get my camera to try and take photo/video of it, and sadly my little camera just could not do it justice. All the photos and video I took I deleted because it just did not capture the magic of the moment.

After a few hours I finally wandered back to the hotel to watch the finals of the NAC. Said my goodbyes and found Daria who wandered over to meet me at the hotel. We headed to a little Mexican restaurant called 3 Amigos. I had a seafood burrito, which was wonderful, and something that I just haven't found at any place here in Winnipeg. Turtle and I headed back, both a little sad that Montreal was soon to be at its end.

Monday Daria and I went shopping. I found an  African Djembe and after haggling with the sales guy, ending up picking up the drum for $80. I can now officially say that I want to sit at home and bang on my drum all day. Sadly, because it's a rope tuned drum, Bernice likes the ropes a little too much to leave it out in the open. I won't go on too much about shopping, because really, it's shopping.  On our way home I finally had the opportunitiy to enjoy some St. Hubert.

That night we went to the Catacombs. AWESOME decore! The picture immediately to the right was taken in the catacombs.  I left before everyone else because I was starting to crash, and knew that I had to get up in the morning to finish the running around and shopping. I started to write (opening bit of the article), and then it turned out everyone else came home not too long after.

In the morning I picked up my Halloween Costume, a half dozen bottles of Spruce beer, and then just after noon we headed back to the airport. I found it interesting, as I arrived in Montreal it was bright and sunny. As we left, it was gloomy and raining heavily.

After reading my less then spectacular results covered in the following threads; Day 1,   Day 2, Day 3,  Days 4, 5, & 6,  Day 7 & 8
People have commented that it seemed like a kind of crappy trip.

If the trip was about winning, yeah, it would have been a less then spectacular trip.  In reality the trip was about down time. If I had planned it better, when I got home, we would NOT have driven immediately from the Airport to the University, where I dropped Daria off for class, then from the University straight out to Face-Off where I then ran league, all within an hour of landing. (Home? What's going home?)


The next day I was back at work, picking up from almost two weeks of work not touched while I was gone. In hind site I would have given myself a little more downtime when I got home.

But Montreal gave me alot. This picture starts to capture so much of what I loved about Montreal. Art is omnipresent in everything. Our Prime Minister Stephen Harper had just made himself public enemy #1 in Quebec. During an election campaign stop he said "I think when ordinary working people come home, turn on the TV and see a gala of a bunch of people at a rich gala all subsidized by the taxpayers, claiming their subsidies have actually gone up, I don't think that's something that resonates with ordinary people." As he tried to justify cuts to the arts.  Signs like this one found themselves on building walls throughout Montreal.

In Montreal I was inspired. From the experience at the film festival to the book end of the drum circle a week later.


When you walk down the street, and find things like this:

You discover a passionate people who truly care about a multitude of things.  You find people who actually want to make a difference.

  I found time to think. I found time to re-evaluate who I am, where I am, and what I want. From a gaming perspective, I had never earned a Victory Point in V:TES outside of Winnipeg. I had never earned a game win, let alone a seat at a final table outside of Winnipeg. I came home inspired with deck ideas (which to this point I still haven't built any new decks - shame on me.)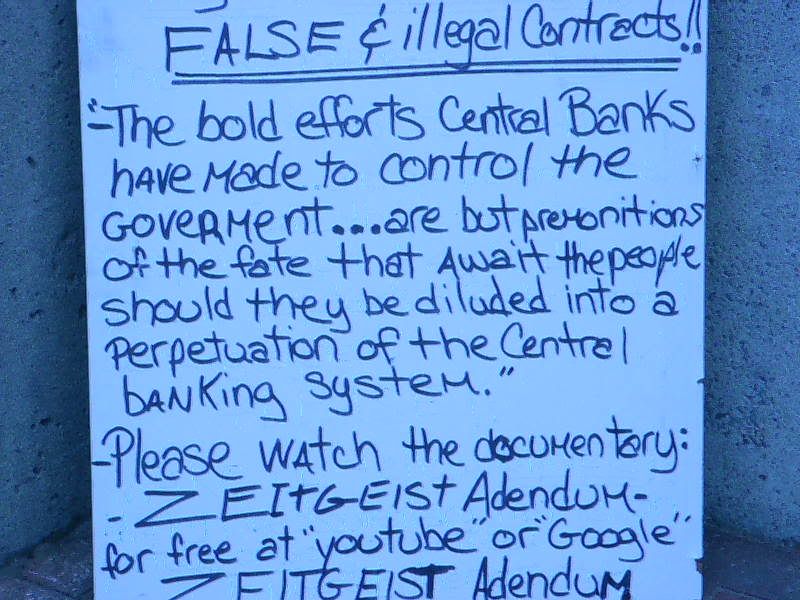 Of course as I write this it's three months later. More of the photos I took in Montreal can be found HERE.

I'm sure at another time I'll find more to write, but I'll return to focusing on gaming for the moment. I was asked about providing deck lists for the decks that I played. If you're not sure what a card does, a great place to look up cards is found at Monger alternatively White Wolf has a card list available on their site that lists all cards. 
Here is the deck that I used for Day 1 on the North American Championships:


Tzimisce - Burn Baby Burn
Crypt:
4x Co-MVP

Dragos

7 vis, ANI, AUS - Dragos Does not have to burn blood to pay the cost of combat cards he plays
4x Co-MVP

Meshenka

8 VIS, AUS, ANI - Cards that require Vicissitude cost Meshenka one less blood to play.
4x

Caliban

6 ANI, AUS, VIS


Little Tailor of Prague

8 dem, ANI, AUS, VIS

Library:
Master:
2x Rotschreck
Vessel
The Path of Metamorphosis
2x Fame
Festivo dello Estinto

Action:
2x Tier of Souls
3x Rumble
2x Anarchist Uprising (Politcal Action)

Action Modifier:
4x Changeling
2x Plasmic form

Reactions:
11x Read the Winds
On the Qui Vive
4x Eagle's Sight
Keep It Simple

Combat Cards:
11x Horrid Form
9x Inner Essence
9x Carrion Crows
6x Chiropteran Marauder
5x Breath of the Dragon
Taste of Vitae
Telepathic Tracking
3x Starvation of Marena
2x Reform Body
4x Blood of Acid

~~~


Turbo Baron
This is an extreme combo deck. In Montreal when it went off, I had people coming to watch, because they had heard of this mythical deck, but had never actually seen it work.

Crypt
Superstar:   The Baron 9 - dom, FOR,

NEC

, OBF, THA
Pochtli 8 - cel, dom,

NEC

, OBF, POT
Carlotta Giovanni 7 - obf, dom, POT,

NEC


Anisa Marianna Lopez 8 - aus, FOR,

NEC

, QUI
Bartholomew 8 - dom, obf, AUS, VES,

NEC


Rudolpho Giovanni 3 -

NEC


Kanimana Belghazi 7 - pro, AUS, DOM,

NEC


Enzo Giovanni, Pentex Board of Directors 8 - ani, tha, pot,

NEC

, DOM
Egothha 7 - obf, AUS, FOR,

NEC


Agaitas, The Scholar of Antiquities 6 - for, AUS,

NEC


Andrea giovanni 7 - pot, obt, DOM,

NEC


Rafaele Giovanni 6 - cel, obf,

NEC


Gillespi Giovanni 7 - aus, DOM,

NEC

, POT
Gisela Harden, The Winnower 7 - aus, dem, FOR,

NEC


Isabel Giovanni 5 - pot, DOM,

NEC


Le Dinh Tho 5 - aus, dom,

NEC



There is only one of each of the vampires, due to how the deck works with the Soul Gem of Etrius.


Library:
Actions:
15x Force of Will
12x Posession

Equipment:
2x Soul Gem of Etrius

Action Modifier:
8x Call of the Hungry Dead
8x Daring the Dawn
5x Spectral Divination
Lost in Crowds
2x Faceless Night


Mastercards:
7x Vast Wealth
9x Minion Tap
6x Coroner's Contact
The Barrens
Visit from the Capuchin
2x Dreams of the Sphinx
Elder Library
The Parthenon


The entire concept behind the deck is you search for the Barron with Coroner's Contact. When he comes out, you drop the Vast Wealth, which is then used to search out the Soul Gem. You minion tap him down to 0 or 1, depending on whether or not you have a daring the dawn in hand. He then hunts, (up to 1 pool), or goes and gets the Soul Gem if he didn't have it already. Then you hit comboville.

Barron Forces of will to bleed. The

force of will

uses up the last of the blood, then inflicts 2 agg, forcing the Baron to burn. This triggers the soul gem, bringing out the top card of your crypt. That vampire then possess back the Baron, who comes back with 1 blood. He then retrieves the soul gem. Go back to the start of the paragraph. Wash rinse repeat until you've rolled the table.

~~~
Here was the deck I used on Monday, and then again on Friday: (Final table on Monday, cross tabled far too much on Friday.)

The Kikiyaon 5 - abo, ani, FOR
Sanjo 6 - abo, chi, ANI, FOR
Uchenna 7 - ABo, ANI, FOR - Magaji
Nkule Galadima - ani, aus, pre, ABo, FOR

Library
2x Anarchist Uprising (Politcal Action)
4x No Secrets from the Magaji
2x Overseer (Political Action)
2x Sport Bike (Equipment)
Wise Spider
4x Belonging Grants Protection
2x Mr. Winthrop

Action Modifiers
4x Devil-Channel: Throat
5x Freak Drive
6x Predator's Mastery
The Kiss of Ra
Strange Day
Akunanse Kholo

Reactions:
4x Predator's Communion
3x Unseen Hibernation
2x Terra Incognita
Forced Awakening

Combat:
9x Carrion Crows
4x Soak
5x Invoking the Beast
4x Indomitability
4x Rolling with the Punches
2x Taste of Vitae
Shoulder Drop

Master:
4x Abombwe
Fail Safe
Ancestor Spirit
Sudden Reversal
Wash
3x Smiling Jack, The Anarch
The Rack
Dreams of the Sphinx
Giant's Blood
The Parthenon